Metaverse Cultural Series: Tuna Oddfellow's Odd Ball 10/11/14
Join us for the next event in the Metaverse Cultural Series!
Saturday, October 11, 2014 – 11AM to 1PM PT (SLT)
Tuna Oddfellow's Odd Ball
11AM PT (SLT)
Take Tuna Oddfellow's hand and step into the oddness, into a vision that is uniquely his own. Join us for an evening at The Odd Ball.
It's not a place it's an experience. Come join the Tunaverse for a psychedelic dance party. When yoy join the Tunaverse… you will experience something beyond words. A six year tradition in Second Life, from real-life magician Fish (the Magish) Fishman. The Odd Ball is touring it's way slowly around the metaverse, with homes in InWorldz, OSgrid, Second Life, the HyperGrid and beyond.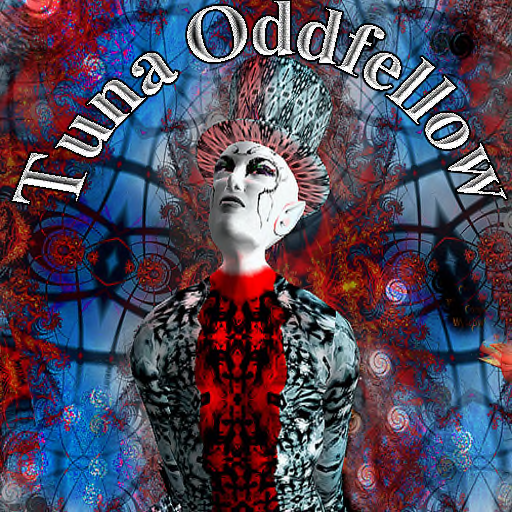 Tuna Oddfellow is an award winning artist who started doing his art in virtual worlds in an attempt to answer the question "How do you create a sense of wonder in a world where the first thing we learn to do is fly?" A magician in first life, Fish Fishman transfers the art of astonishment to digital spectacles all over the metaverse.
Tuna is a psychedelic graphic artist, RL magician, and with his co-conspirator Shava Suntzu has worked on serious games research applications of his art toward relaxation, anti-anxiety, PTSD and other applications. But mostly, omg, it's awesome big fun. You gotta see.
This event will take place in the virtual world of Second Life, as well as viewable online via the Metaverse Cultural Series Ustream channel.
Grid: Second Life – http://secondlife.com
Region: Dragonhenge
SLurl: http://maps.secondlife.com/secondlife/Dragonhenge/133/122/651
Ustream Viewing: http://www.ustream.tv/channel/metaverseculturalseries
Hashtag: #MCS14
---
About the Metaverse Cultural Series:
The Metaverse Cultural Series is a set of events featuring performances and lectures that highlight unique aspects of metaverse culture, taking place in multiple virtual world spaces. The series showcases innovative artists, thinkers, performers, and academics whose work is on the forefront of exploring what it means to work, play, and live in the emerging metaverse.
https://www.avacon.org/blog/wp-content/uploads/2014/10/13520661514_f4b9b80405_b.jpg
768
1024
rhiannon
http://www.avacon.org/blog/wp-content/uploads/2013/11/avacon_logo_340_96px.jpg
rhiannon
2014-10-11 03:14:05
2021-11-10 18:18:25
Metaverse Cultural Series: Tuna Oddfellow's Odd Ball 10/11/14