Metaverse Cultural Series – RPG Storytelling in the Metaverse – 6/19 @ 11AM PDT
Join us for the next event in the Metaverse Cultural Series!
Saturday, June 29, 2013 11AM PDT

RPG Storytelling in the Metaverse
While online MMORPG and computer games have often made great strides towards being open ended, they do not offer the possibilities that the metaverse can. In virtual worlds, gamers with a vision can create their own version of a favorite universe or story and friends can join in. This presentation will review role playing and story telling in virtual worlds and discuss the various methods and approaches that the metaverse provides to make your dreams and adventures a virtual reality.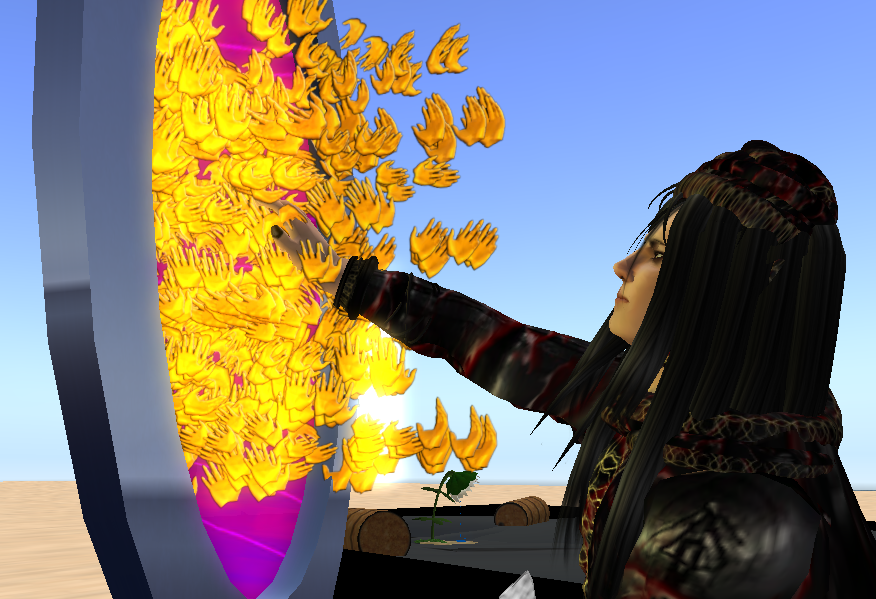 Alcibides Zemenis has been lecturing on RPG story telling for several years in Second Life, along with reading from his published work and poetry. The second edition of his novel "The Goddess of Pigland" will soon be released on Amazon Kindle. Al also runs the Alemzi Art gallery in Second Life.
Grid:Â Second Life -Â http://secondlife.com
Region: Â Vesuvius
SLurl: Â http://maps.secondlife.com/secondlife/Vesuvius/99/174/25
About the Metaverse Cultural Series:
The Metaverse Cultural Series is a set of events featuring performances and lectures that highlight  unique aspects of metaverse culture, taking place in multiple virtual world spaces.  The series showcases innovative artists, thinkers, performers, and academics whose work is on the forefront of exploring what it means to work, play, and live in the emerging metaverse.
https://www.avacon.org/blog/wp-content/uploads/formidable/amagic.png
599
876
AvaCon.org
http://www.avacon.org/blog/wp-content/uploads/2013/11/avacon_logo_340_96px.jpg
AvaCon.org
2013-06-28 23:11:50
2014-06-19 10:54:22
Metaverse Cultural Series – RPG Storytelling in the Metaverse – 6/19 @ 11AM PDT