Direct Deposit Authorization Form
By electronically signing this form, I hereby authorize AVACON, INC. to initiate credit, and if necessary, debit entries and adjustments for any credit entries in error to my Checking or Savings account as indicated below, and the depository Financial Institution named below, and to credit or debit the same from such account.
Further, I agree not to hold AVACON, INC. responsible for any delay or loss of funds due to incorrect or incomplete information supplied by me or by my Financial Institution or due to an error on the part of my Financial Institution in depositing funds to my account.
I acknowledge that this authorization will remain in full force and effect until I have cancelled this authorization in writing and in such a manner as to afford AVACON, INC. and the named Financial Institution a reasonable opportunity to act upon the cancellation.
I acknowledge that the origination of the ACH transactions to my account must comply with the provisions of U.S. law.
Sample Check Image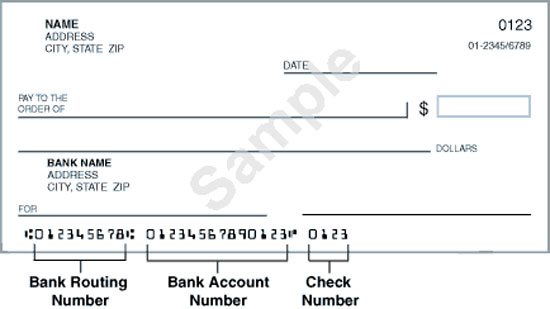 Direct Deposit Authorization Form